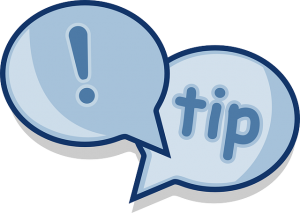 Many would say I can't offer a lot, and that would be fair comment as I am still learning and trying to find my way. I am an amateur in the publishing world with little success to back up where I am. That said, I have learned quite a lot since I took up writing as a hobby with a goal in mind and I'm going to use this article to put down what worked and what hasn't, in the hope it helps someone.
To start with I'd say I am not a natural writer. At school I didn't go beyond English Language O level (yes, I know, I am that old). My school days were ones where I was frequently distracted, and I didn't engage too much in the subject. The reason I am telling you this is because, as I am sure you are aware, people change throughout life. I certainly have changed and taken on a lot of new challenges in the last few years. I also mention this because you may feel you haven't got any writing talent and so you don't even begin a writing journey. Talent helps but it is only one useful component and there are others so don't kill your dream before you try. If you enjoy writing, then give it a go. That brings me onto a simple question.
Why have I written a collection of poems and a thriller?
Yes, at the time of writing this blog post the poems are available to buy whilst the thriller is still being tweaked, but they exist and have a lot of work committed to them. In my case, the thriller was borne out of a plot idea I had. I wrote a bit and thought the story could work so I wrote some more. I am not a typical planner when it comes to writing though I am getting better, but I did gain a sense of achievement as twenty pages became fifty and so on.
Tip number one: Belief.
If you can make progress and see how far you have come, then use it to fuel your forward momentum. The negative voice in your head may be loud but progress is progress and if you keep moving forward you can achieve anything.
Continuing on with my 'how did I get here' story, came the poems. As I made a little headway into the thriller, I decided I wanted to build an audience. Progress on the thriller was slow so I wanted to keep people engaged and the poems came along. Some days these flowed easily and other days I really struggled but many lunch breaks were given over to jotting down what turned out to be a lot of rhymes. Some of these were playful and sometimes these were a true reflection of how I was feeling at the time. They have fulfilled many things for me. They were often fun and sometimes cathartic when I needed to offload. I hope they had the same affect for the readers.
Tip number two: Take the plunge and show people your work.
There is a caveat to this of course as you want people around you who will encourage and empathise. My group on my Facebook AlistairBirchAuthor page ebbs and flows and many people there are friends in my real life but equally there are a lot of people there that I don't know. It is a scary thing to get relative strangers to look at your work, but that fear is something that must be overcome.
Late last year I was making good progress on my first draft of the thriller. I was reading more stuff which helped and hindered as my psyche looked at how brilliant established 'best seller' authors are. I had an email conversation with the author Alan McDermott and he gave me a very simple bit of advice which I took onboard.
Tip number three from Alan McDermott: Write in your own voice rather than copy someone else.
Shortly after I took what I thought was a decent draft and worked with the author Helen Pryke. Although I paid Helen for her input, I feel she got the rough end of the deal and this turned into a wake-up call for me. I was making rookie mistakes all over the book. She has been incredibly kind and supportive and managed to give me a gentle reality kick when I needed one.
I have worked through every comment that she wrote and adjusted the thriller manuscript. Now beta readers are critiquing the book so I can try to make it better still.
Tip number four: Don't be complacent. If you are new at something, assume it will have mistakes and get fresh eyes to check your work. Preferably by someone you respect with the skills to back up any critique.
Again there is a caveat. You may be lucky and your first attempt at a novel is great and can't be improved. If that is the case, then I applaud your talent. The more likely reality is it may not be as good as you hoped. If mistakes are pointed out, then you have to take it on the chin and decide if you accept the comments. This can be a tough time and the belief mentioned earlier is important.
Accepting I made some very silly mistakes and working to fix them is progress and much better than the alternative.
So now we are almost up to date. My poem collection 'Reflecting on Moments in Time' is available to buy and I have work to do on the thriller and a sequel. But since we are putting tips on the page, I will continue.
Tip number five: Read.
I would argue reading anything will help but, in my case, reading books aimed at the same audience as my thriller helps along with reading practical self-help books about the publishing world.
The Writer and Artists Yearbook is a great place to start and I'd include How to Self-Publish on a Budget by Helen Edwards and Writing and Selling your Mystery Novel by Hallie Ephron.
Tip number six: Networking.
The writing community is packed with great groups and many authors who are supportive to others starting out. A big part of life is knowing the right people. Whether this will help me get my thriller published remains to be seen but I am learning who I should approach and what their requirements are. On Facebook I follow my favourite authors and support them when they have book releases. The groups Book Connectors and WriteReadReview are pretty friendly as well. I'd also add that I review the majority of books I read (though my reading pile is pretty big right now). A review helps the author immensely and I will appreciate any reviews my readers can give.
Tip number seven: Don't give up. If you want it then work for it.
I like the quote, 'I didn't come this far to only come this far' by Tom Brady.
For me it really resonated. The only time I'd want to stop trying would be if I didn't enjoy what I was doing. If that happened then the sensible thing would be to go and find something else that I did like as life is too short. I have invested a lot of time in trying to write a halfway decent thriller and a fun book of rhymes and so my end goal will be to get both published.
My writing journey is just that. I haven't reached my destination. If I am lucky enough to get more books published and people like them then I will try to keep going.